Information, technology, and connections (INTER)
What does it mean to be human in connection to technology? In INTER we approach information studies from the humanities taking a critical stance on the connections between information, technology, and humans. We are interested in the practical implications of the continued digitalization of everyday life, society, media, and culture.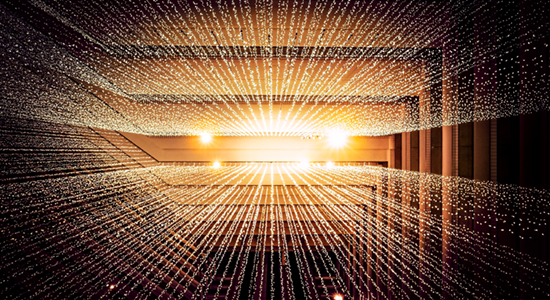 The researchers in the section investigate the interplay between information technologies and humans; including new understandings that emerge and become visible in new practices, cultural and otherwise. INTER focuses on the ethical and conceptual challenges and transformations that we must deal with as individuals and as a society. We study digital forms of organization, algorithmic structures, surveillance and privacy, information, and data from the outset of information studies including historical, philosophical, sociological, and cultural perspectives.
Themes and theoretical approaches: datafication, digital media and culture, information analysis, information ethics, philosophy of information, information history, critical data studies, organization studies, platform studies, privacy and surveillance, game studies and gamification, and knowledge organization.
Digital infrastructures
Digital reading and reading behaviour
Gamification at production plants
Genre studies
Information, surveillance, and technology as historically situated phenomena.
Philosophical/ethical perspectives on the connections between humans, information, and technology.
Postmortem data & data practices
Researchers
| Name | Title | Phone | E-mail |
| --- | --- | --- | --- |
| Andersen, Jack | Associate Professor | +4531705689 | E-mail |
| Andersen, Josephine Søgaard | Research Assistant | +4535323110 | E-mail |
| Balling, Gitte | Associate Professor | +4535321370 | E-mail |
| Finnemann, Niels Ole | Professor Emeritus | +4535321371 | E-mail |
| Hjørland, Birger | Professor Emeritus | +4535321342 | E-mail |
| Højsted, Anders | PhD Fellow | +4535320163 | E-mail |
| Jørgensen, Rikke Frank | Part-time Lecturer | +4532698805 | E-mail |
| Konzack, Lars | Associate Professor | +4535321306 | E-mail |
| Moring, Camilla | Associate Professor | +4535328276 | E-mail |
| Schreiber, Trine Louise | Associate Professor | +4535321402 | E-mail |
| Skouvig, Laura | Associate Professor | +4535321320 | E-mail |
| Søe, Sille Obelitz | Assistant Professor - Tenure Track | +4535321409 | E-mail |
| Waagstein, Astrid | PhD Fellow | +4535336969 | E-mail |
| Wiehn, Tanja Anna | Postdoc | +4535321262 | E-mail |