31 October 2023
Mediatization theory in Japanese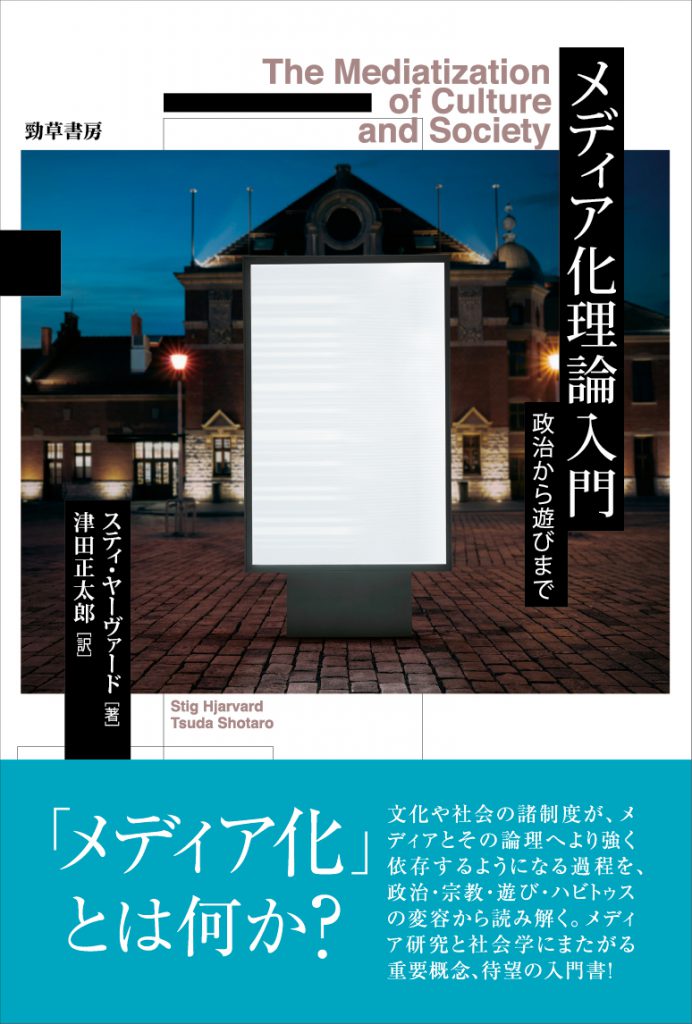 Professor Stig Hjarvard's book "The Mediatization of Culture and Society" has just been published by the Japanese academic publisher Keiso Shobo. The book present's a theoretical framework for understanding the interplay between media, culture and society. The theory of mediatization has increasingly become important for the global research on social and cultural transformations following the spread of digital media. The book is now available in English (Routledge, 2013), Brazilian Portuguese (Unisinos, 2014), Chinese (Fudan University Press, 2018) and Japanese (Keiso Shobo, 2023).
The Japanese edition includes a new foreword by Stig Hjarvard and a separate chapter by professor Shotaro Tsuda (Keio University) giving an overview of recent developments of mediatization theory. Shotaro Tsuda has made the translation of Stig Hjarvard's book from English to Japanese. 
Additional information about the Japanese edition is available at Keiso Shobo's website.
Stig Hjarvard is professor of Media Studies at University of Copenhagen, Department of Communication.
Topics