Personalizing the professional
The widespread adoption of mobile media such as smartphones, enables us to be 'always on' – reachable regardless of our physical location and social activities. The perpetual availability of all media via the smartphone entails the interlacing of formerly separate social contexts. This contextual interlacing has been said to indicate a structural and cultural shift in the balance between two key spheres of life: personal and work life. This project posits that if we are indeed witnessing such underlying changes of the day-to-day life worlds we inhabit, these changes manifest themselves at the level of communication.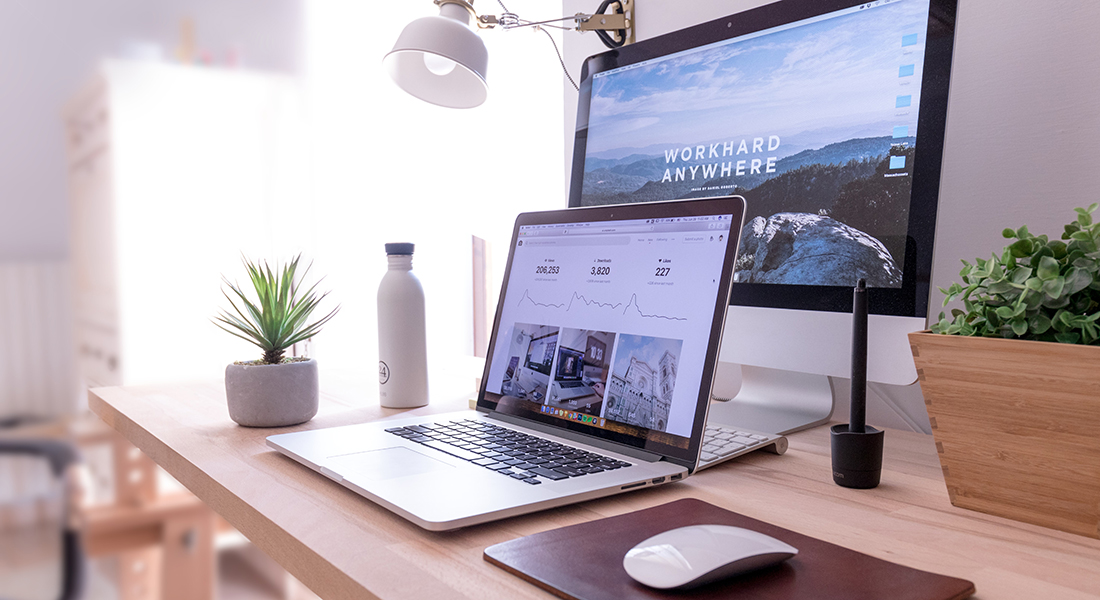 The project presents empirical studies of social media and self-tracking in organizational contexts to explore how people orient themselves to, experience and manage the relationship between work and personal life by way of communicative practices, and how these practices contribute to the reshaping and hybridization of personal and professional contexts of communication. With this project, we aim to inform current debates about digital wellbeing and qualify how organizations and individuals alike may facilitate such wellbeing.


Our empirical work on the work/life intersection follows three main leads: Media, communication practices and data trails:
How do people navigate the 'always on culture' that follows from the interlacing of communication contexts, e.g. through strategic management of their availability through digital media, digital detoxing etc.
What is the role of communication practices in integrating and separating work life and personal life? What happens to core communication genres of private, interpersonal everyday life when they intersect with those we practice in professional contexts, e.g. on social media?
How do data-driven organizational initiatives for wellbeing targeted at employees, e.g. corporate wellness programs, contribute to enhancing experiences of dissolution of boundaries between work and personal activities.
Stine Lomborg co-hosts Advancing digital disconnection research - pre-pre conference, 2. October 2020 on Zoom.
Stine Lomborg is co-editing a special issue of Convergence on Advancing Disconnection Research. See call for papers.
Stine Lomborg is panel organiser of Disconnection and the good life, to be held at ECREA 2020.
The team is co-organizer of the ECREA pre-conference Advancing digital disconnection research, October 2020.
Workshop contribution by Christoffer Bagger on work/life balance at workshop on digital readiness for citizens over 65, April 2020.
Public talk by Stine Lomborg & Christoffer Bagger: Digital media @ work/life. 'Research for breakfast' at KU, December 2019.
Bagger, C., & Lomborg, S. (forthcoming november/2021). Overcoming Forced Disconnection: Disentangling the Professional and the Personal in Pandemic Times. I A. Chia, A. Jorge, & T. Karppi (red.), Reckoning with Social Media (s. 167-188). Rowman & Littlefield Publishers.
Bagger, C. (2021). Organizing Disconnection from Distractions? Considering the workplace as site of media refusal. Paper præsenteret ved The Digital Backlash, Copenhagen, Danmark.
Bagger, C. (2021). An organisational cultivation of digital resignation? Enterprise social media, privacy and autonomy. N O R D I C O M Review, 42 (Special Issue 4), 195.
Bagger, C. (2021). Choosing Disconnection: What Happens When Organizations Refuse Media? Abstract fra Nordmedia Conference 2021, Reykjavik, Island.
Bagger, C. (2021). Social Media and Work: A Framework of Eight Intersections. International Journal of Communication, 15, 20.
Bagger, C. (2021). What is Lost in Organizational Media Refusal? Paper for Unrelating, Hamburg, Germany, April 2021.
Lomborg, S., & Bagger, C. (2021). Attending to the good life: Personal media configurations at the work-life intersection. Abstract fra ECREA 2021, Braga, Portugal.
Andersen, J., & Lomborg, S. (2020). Self-tracking and metric codification in digital infrastructures for scholarly communication. The Information Society, 36(1), 43-52.
Bagger, C. (2020) (book review). Dreams of the Overworked: Living, Working, and Parenting in the Digital Age. European Journal of Communication. 2020;35(6):634-636.
Bagger, C. (2020). The Future of Work and Social Media: The Reconfiguration of an Intersection. Paper for New Future of Work Conference, Microsoft Research.
Bagger, C. & Lomborg, S. (2020). Studying Work and Home While Working from Home. Paper for Media (&) Life After/During Covid-19 Pandemic 2020, Wroclaw, Poland.
Bagger, C. (2020). Walling Off and Walling In: Personal Privacy and Organisational Privacy in the Age of Digital Work. Abstract from Practices of Privacy, Copenhagen, Denmark.
Lomborg, S. (2020). Disconnection is futile – theorizing resistance and human flourishing in an age of datafication. European Journal of Communication, vol 35(3), 301-305.
Lomborg, S., Dencik, L., & Moe, H. (Eds.) (2020). Methods for datafication, datafication of methods: Special issue of European Journal of Communication. SAGE Publications. European Journal of Communication, , vol 35(3).
Lomborg, S. (2020). Gamle grænser, nye ritualer? Om Covid-19 og digital kommunikationsforskning In: Andersen, C., Jauffred, L., Laustsen, A. H., Levisen, C., Lomborg, S. & Pristed, B. B. (red.). Tanker i lockdown. Det Kongelige Danske Videnskabernes Selskab, s. 32-37.
Bagger, C. (2019). I'm Trying to Keep My Private Life out of It": Resistance and Adoption in the Case of Enterprise Social Media. Abstract from Resisting Digital Culture, London, UK.
Funding
The project is funded by the Independent Research Fund Denmark (2,5 mio Danish kroner). 
PI: Stine Lomborg. 
Project duration: 2019-2022.